If you're a cat lover and you're visiting New York City, then you have to check out one of the city's many cat cafés. These coffee shops not only serve up delicious drinks and snacks, but they also allow visitors to interact with New York City's most adorable cats and have a cosy escape from the outside world.
This can be a great opportunity for cat lovers who are looking for their own cats as most cat cafes partner with shelters and adoption centres. In this blog post, we'll take a look at some of the best cat cafés in NYC!
Best Cat Cafés in New York City Summary Table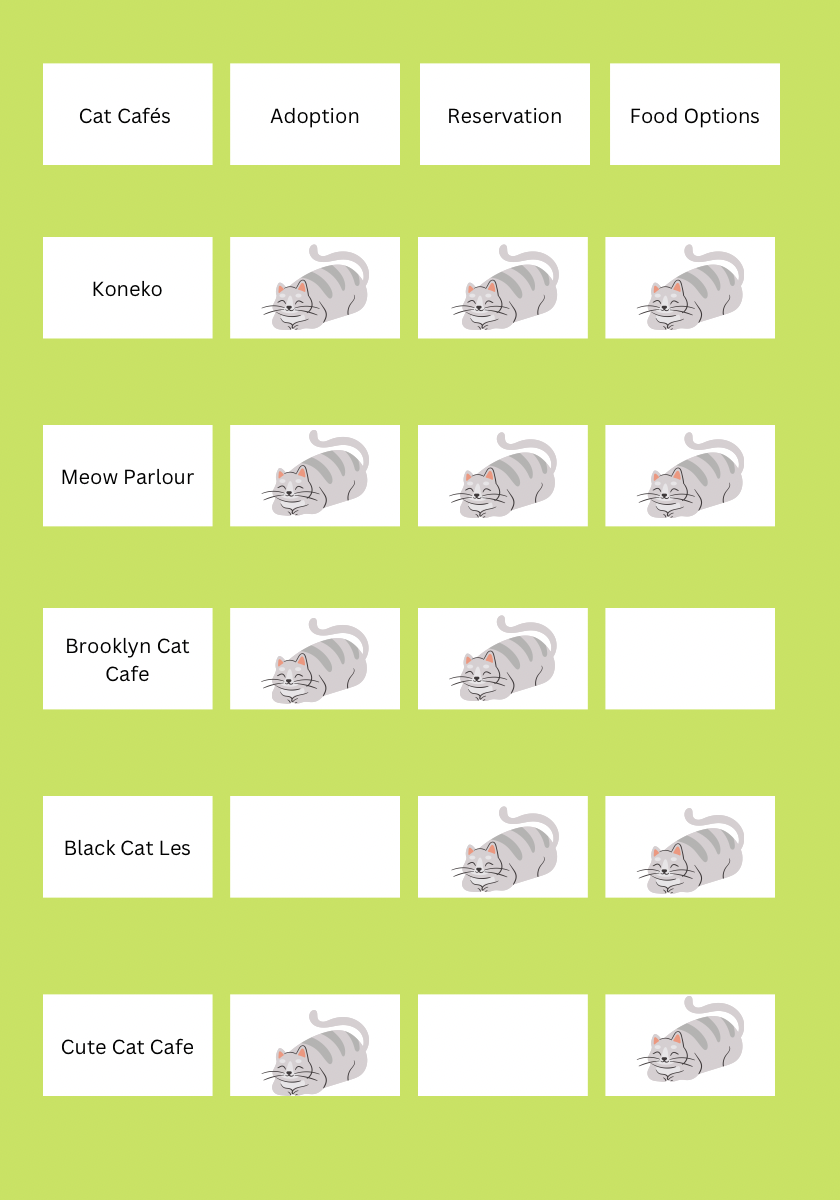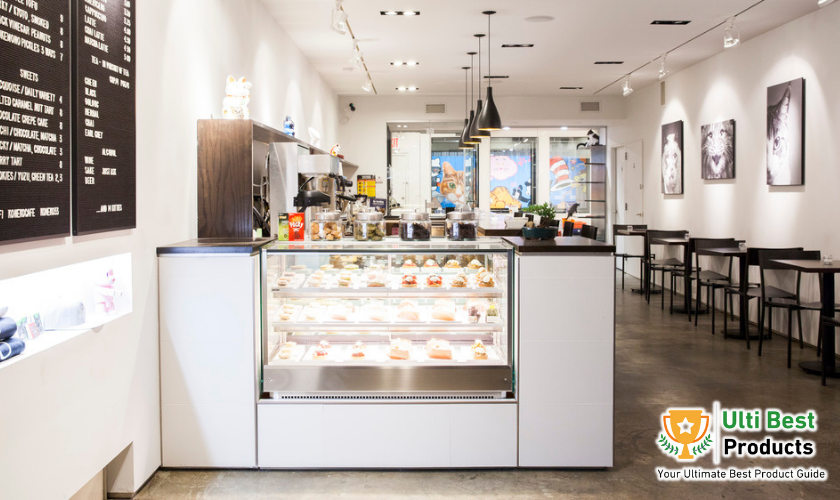 Positives
In support of a local shelter
Official Review
"The cats were adorable! There were three floors and it was really nice to just chill there for an hour Had an amazing time there with my friends." - Bobbu Chan, restaurantguru.com
Koneko is one of the most popular cat cafés in New York City. This café includes adorable cats that are also up for adoption from a local animal shelter, and all of the proceeds from Koneko go towards supporting the shelter. In addition to serving coffee and tea, Koneko also has a full food menu with both vegan and non-vegan options. They also are known to host special events such as movie nights.
It's very important to keep your cat hydrated. Check out these Highest Rated Cat Water Dispensers to use for your cat's health.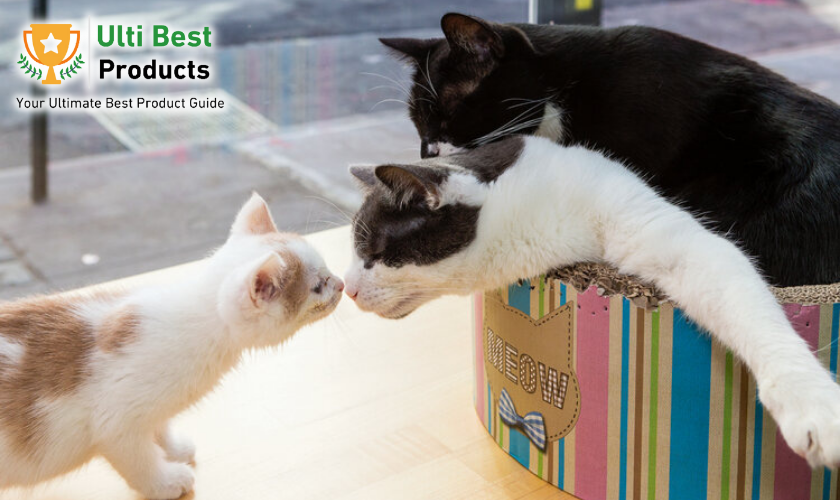 Negatives
Shoes must come off upon entry
Official Review
"Spectacular cat cafe! The cats are amazing! So ridiculously cute, cuddly and friendly. They are very well taken care of. The place is very clean. The staff is very friendly." - Marion, restaurantji.com
Meow Parlour is another great option for cat lovers in NYC. This café has a "cat adoption center" where visitors can interact with some of the cutest cats. Meow Parlour also offers a variety of sandwiches, salads, and the most incredible baked goods as it's founded by Christina Ha, the co-founder of New York City's Macaron Parlour.
If you're looking to adopt a cat with white fur, take a look at these Best White Cat Breeds to know which breed will be the right match for you.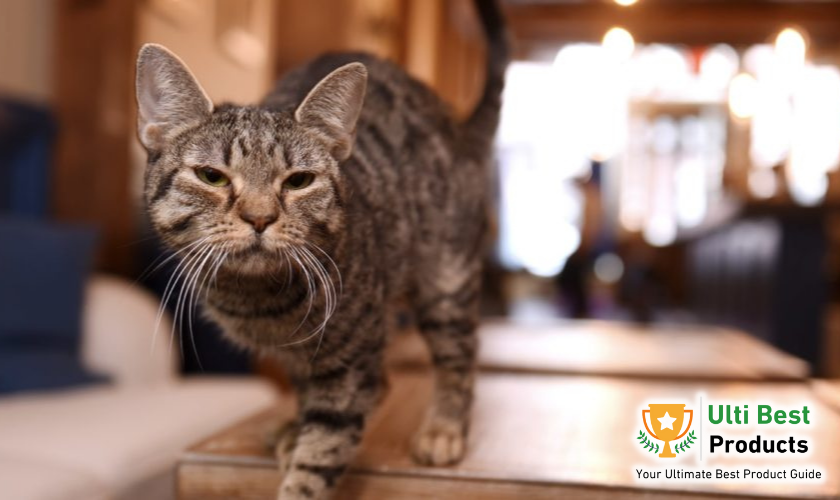 Official Review
"It's a place where you can reserve a time to visit and play with rescued cats and apply to adopt if you want." - Jake, Google Reviews
Brooklyn Cat Cafe is a unique cat café that features adoptable rescued cats from shelters and sanctuaries. The café has a "no kill" policy, meaning that all of the cats at Brooklyn Cat Café are safe and loved. In addition to coffee and tea, they also serve a variety of pastries and light snacks.
If you're wanting to treat your own cat, why not take a look at these Highest Rated Cat Treats that you cat is bound to love!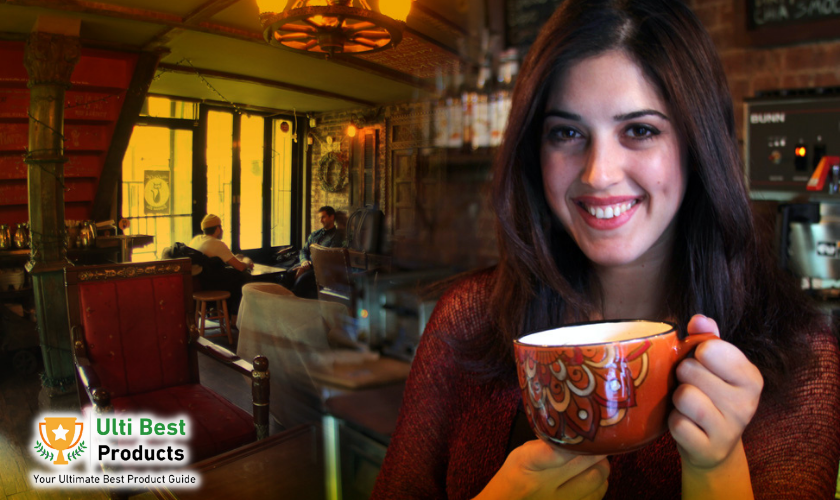 Positives
Offer yoga and meditation classes
Negatives
Can get busy during peak hours
Official Review
"The black iced tea and the iced chai are both excellent. A cozy spot to chill in the afternoons." - Prad, foursquare.com
Black Cat Les is a popular cat café in the Lower East Side of Manhattan. In addition to their adoption, Black Cat Les also has a full food menu with both vegan and non-vegan options. They also offer a variety of classes, including yoga and meditation with cats.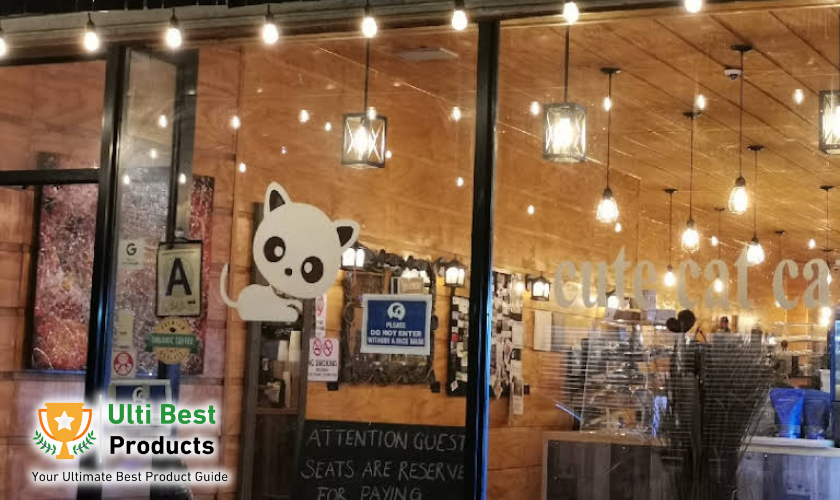 Negatives
Not the best food and coffee on the list
Official Review:
"Absolutely the cutest cafe. The food is 100% halal and I just had the best turkey sandwich!" - Misbah, Google Reviews
Cute Cat Cafe is a cat café located in the Chinatown neighborhood of Manhattan. Cute Cat Cafe NYC features adoptable cats from local shelters, as well as a full food and drink menu. In addition to traditional Chinese cuisine, they also serve a variety of Western dishes.
Conclusion
And there you have it! Our top picks for the best Cat Cafés in NYC! Which one would you visit? Let us know in the comments below! We'd love to hear from you!
Questions and Answers
What is the purpose of a Cat Cafe?
The purpose of a Cat Cafe is to provide a space for people to relax and socialize with adoptable cats. In addition to providing a space for cat adoption, many Cat Cafes also offer a full food and drink menu.
What are the benefits of visiting a Cat Cafe?
There are many benefits to visiting a Cat Cafe, including the opportunity to adopt a new furry friend, meet other cat lovers, and enjoy some delicious food and drink. Cat Cafes provide a unique and enjoyable experience for all who visit.
Do I need to make a reservation to visit a Cat Cafe?
Yes, reservations are typically required in order to ensure that there is space for all who wish to visit. To make a reservation, please contact the Cat Cafe of your choice directly.
What should I expect when I visit a Cat Cafe?
When you visit a Cat Cafe, you can expect to find a comfortable and relaxed atmosphere where you can socialize with cats that are also up for adoption whilst enjoying some delicious food and beverages!
What should I wear to Cat Cafes?
We recommend wearing comfortable clothing that you can play with cats in s well as socks as some cafes don't allow shoes to be worn inside.