We all know how frustrating it can be to find a movie we enjoy! Whether it be the storyline, themes within the movie or the portrayal of the cast, it can be hard to find a movie that ticks all the right boxes.
Well we're here to help you with that! Calling all fans of sci fi and dystopian future films, if you're looking for the next epic film to add to your watchlist, check out our top picks of the best movies just like the blockbuster, fan favorite film, The Maze Runner.
If you're a fan of The Maze Runner, you're going to love these movies! They are all similar in theme and style, and will keep you entertained for hours on end.
If you haven't seen The Maze Runner, the film is a sci fi, action thriller about a group of boys who are trapped in a maze without any memory of the lives they had before. The group must use their intelligence and teamwork to escape and in doing so, they discover they're subjects of an experiment.
If you're looking for more movies like this, check out the list below where you'll find our top picks for sci fi and action films in which we'll discuss what the films are about and what type of viewer we recommend each film for.
Best Movies Like The Maze Runner Summary Table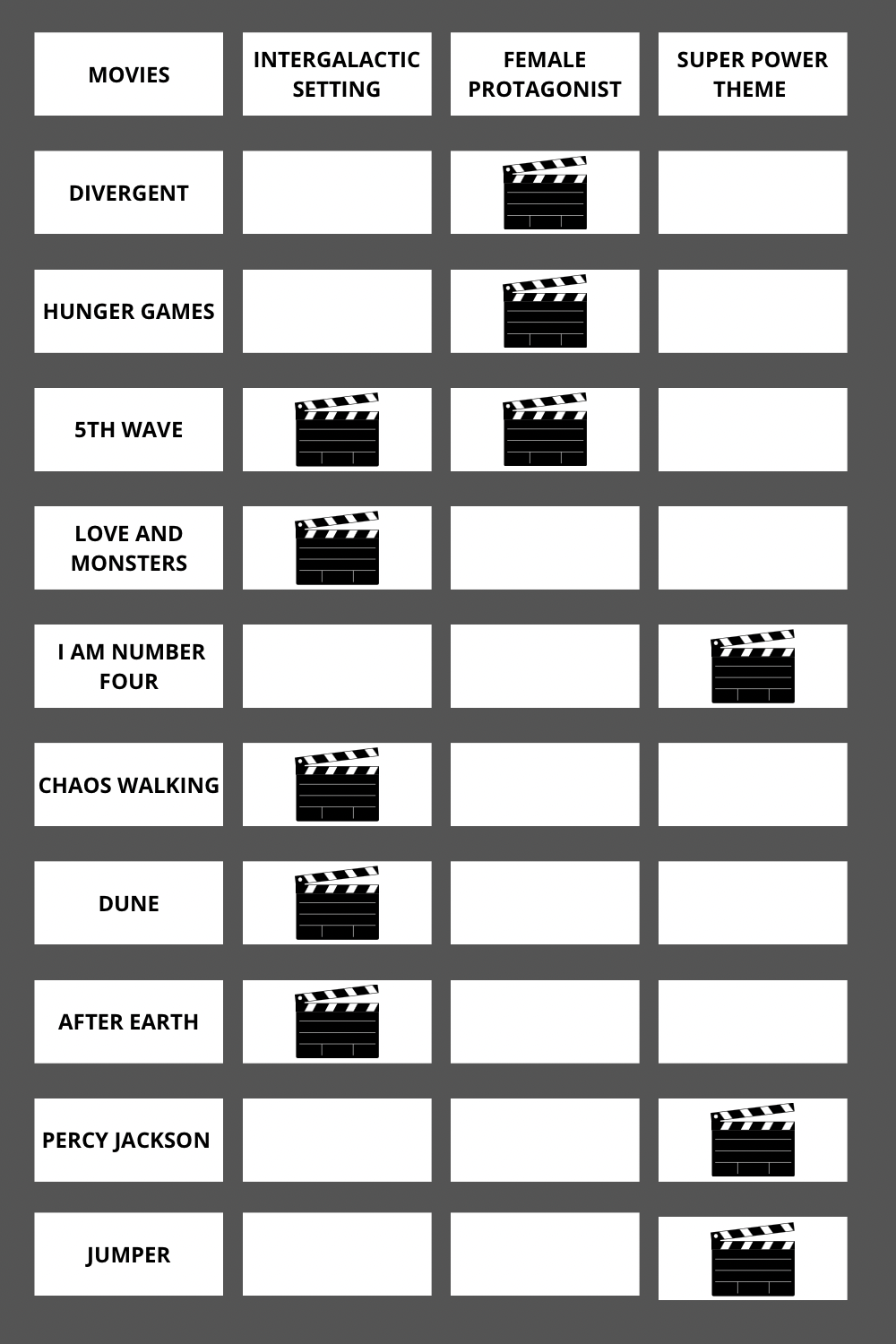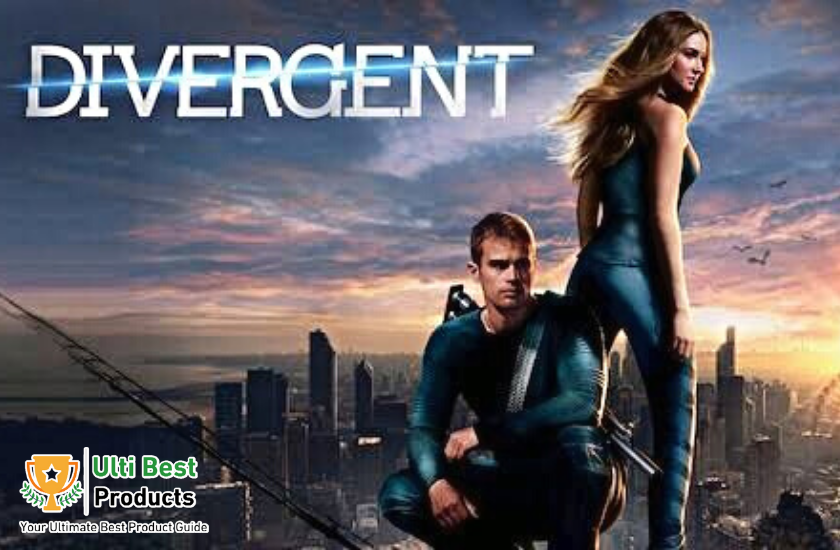 Positives
Interesting Concept
Cool fighting scenes
Negatives
The sequel and third movie aren't as good as the first film
Starring
Shailene Woodley
Theo James
Official Review
'This movie is awesome. It has become my absolute favorite. It inspires you so much.' - Guest, Google Reviews
Divergent is another dystopian future themed movie and follows the story of a girl named Tris (played by Shailene Woodlee and her love interest Four (played by Theo James), trapped in a dystopian society divided by four factions based on virtues, all of which Tris does not fit into. As Tris embarks on a journey of self discovery, we begin to learn with her the faults that lie in this seemingly perfect society.
We recommend this film for those who love sci fi movies that follow a female protagonist. The movie is suitable for a young audience starting around early teens and older.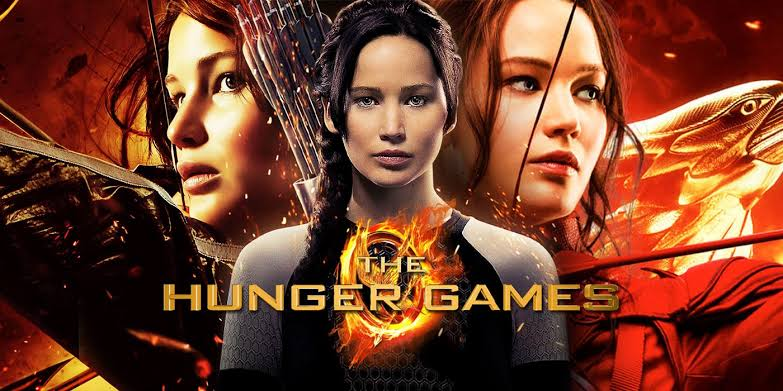 Positives
Incredible acting
Amazing cinematography and camera work
Great fight scenes
Negatives
Some may find the concept of the film disturbing
Starring
Jennifer Lawrence
Josh Hutcherson
Liam Hemsworth
Official Review
'This movie and book series brings me joy, sadness, and anger. I love the plot, and in my opinion the movies were executed beautifully.' - Charlene, Google Reviews
The Hunger Games is a great option for those wanting a dystopian themed movie with tons of action. Starring Jennifer Lawrence as Katniss, the movie's protagonist, in a dystopian society in which teenage children are sent annually to a televised battle royale, the annual Hunger Games in which they fight to the death, rewarding the final player that remains.
We recommend the Hunger Games series, based on a trilogy of novels of the same name, written by Suzanne Collins, to those who love movies full of action. The Hunger Games is age appropriate for older teens who are comfortable wih a few violent scenes.
It is recommended to restrict children from watching violent movies as it can cause them emotion distress. For more information you can visit this article on children and violent movies.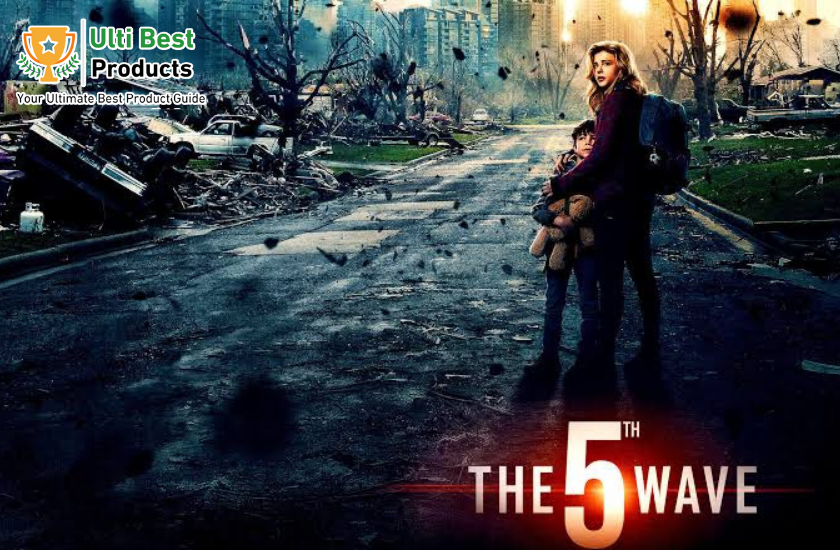 Positives
Great concept
Incredible acting
Negatives
Some may not like planet invasion movies with an alien race
Starring
Chloe Grace Moretz
Nick Robinson
Alex Roe
Official Review
'This movie in my opinion is underrated. For those who read the book, it helped build a visual so you could get an idea of what things really looked like.' - Oran, Google Reviews
If you're on the lookout for an alien invasion movie, check out this awesome sci fi film in which the human race is at risk of total extinction. The 5th Wave follows the story of one girl named Cassie on her quest to keep her and her brother safe from the alien race that has invaded their planet.
We recommend this film to those who love alien movies. There isn't too much gore present in the film and is appropriate for teenagers.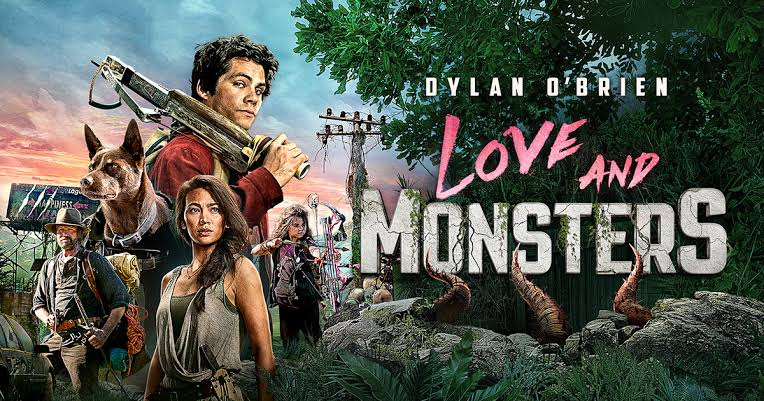 Positives
Is more lighthearted compared to similar films
Negatives
Can be cheesy at some points in the film
Starring
Dylan O'Brian
Jessica Henwick
Ariana Greenblatt
Official Review
'This movie is such a wild-ride, and the post-apocalyptic, sci animated monsters are a pure adventure. I also really enjoyed seeing Dylan O'Brian back on the comedy section again.' - Samantha, Google Reviews
Love and Monsters is a special pic on this list as it is most like the maze runner considering the fact that the two movies share the same lead actor, Dylan O'Brien. The movie follows a boy as he embarks on a dangerous journey through a monster infested post apocalyptic world to be reunited with his long lost gilfriend.
We recommend this film for those who love monster movies with hints of romance and humor. The movie is appropriate for tweens and older.
If you're streaming your movies, you want to invest in one of these Best Internet Boosters to speed up your internet for the best movie watching experience.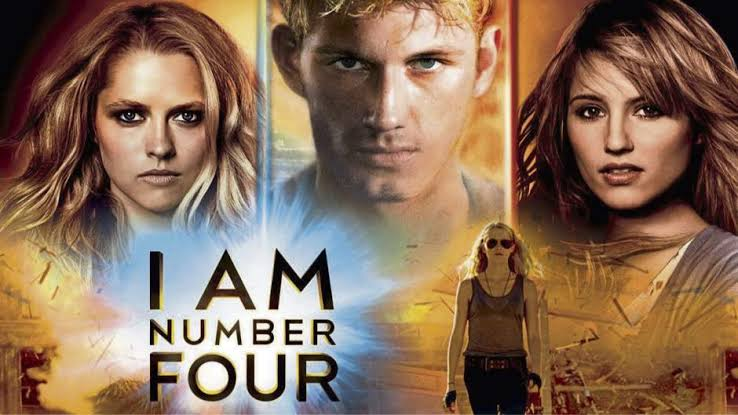 Positives
Awesome action scenes
Negatives
Some find the book to be a lot better than the film
Starring
Alex Pettyfer
Dianna Agron
Teresa Palmer
Official Review
'Great sci-fi/superhero-coming-of-age movie. DJ Caruso's excellent directing as well as Michael Bay's producing has definitely made this a diamond. Great special effects and story.' - Merv, Google Reviews
I Am Number Four is a feature film based on a book of the same name. In the film, a young man discovers he has fantastic super powers but finds himself unsettled, moving from town to town, running from those that wish him dead.
We recommend this film to those who love movies that feature super powers and super skills. We would say this film is appropriate for older children with parental supervision.
If you're wanting to snack on something whilst watching your favorite film, why not try one of these Top Ten Protein Almonds for an enjoying treat during your movie.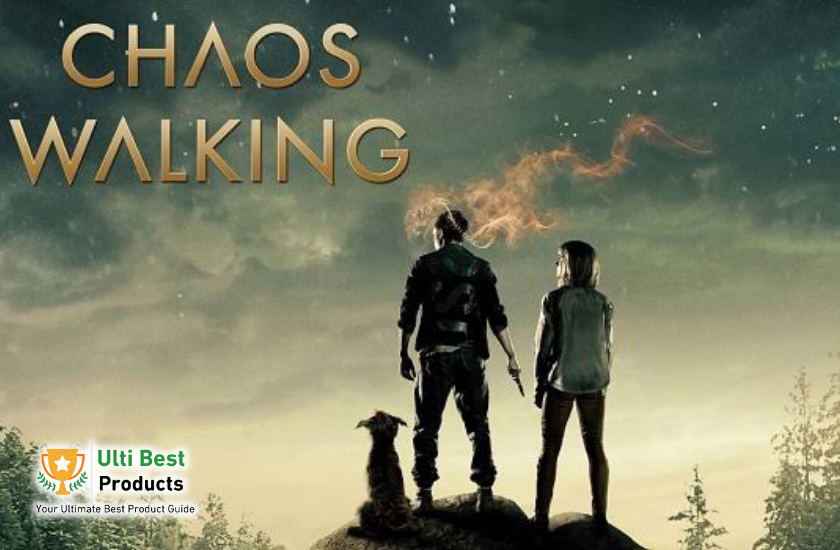 Negatives
Some viewers may find the concept to be confusing
Starring
Tom Holland
Daisy Ridley
Mads Mikkelson
Official Review
'Chaos Walking is a fast-paced yet entrancing story, which is backed by both gorgeous visuals and very strong acting. I would highly recommend this movie for those who like sci-fi or dystopian stories which have simple yet fulfilling side plots and amazing visual climaxes.' - Devyn , Google Reviews
Chaos Walking follows a young woman who crash lands on a planet where all females are extinct. Once there she finds a young man who protects her from the clutch of an evil mayor.
We recommend this film for those who love a dystopian romance with interesting concepts and unique ideas. This movie can be watched by a teenage audience and older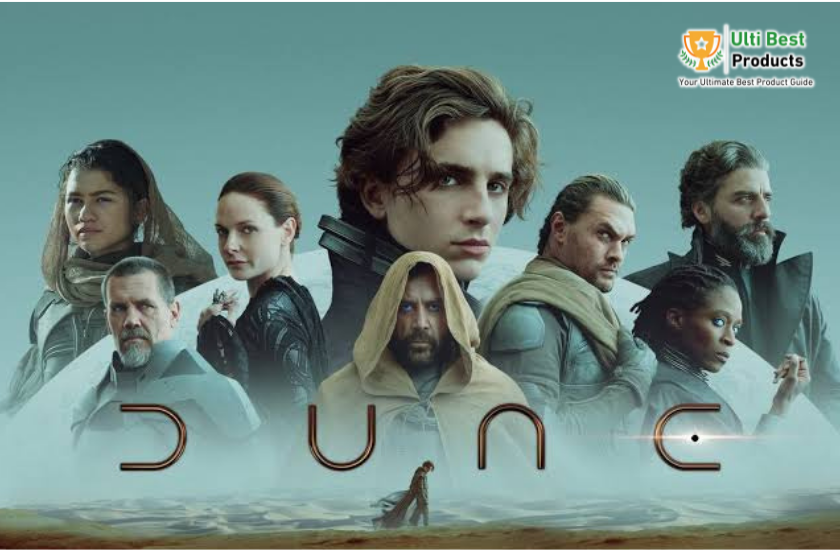 Negatives
Slower paced than other movies like Maze Runner
Starring
Timothee Chalamet
Zendaya
Oscar Isaac
Official Review
'Hands down the best thing going for Dune is the stunning visuals from beginning to end. Director Denis Villeneuve compiled a beautiful collection of scenes that are truly a sight to see.' - Custom Made, Google Reviews
Dune is feature film featuring the likes of Zendaya and Timothee Chalamet in a futuristic setting in which the main characters find themselves on a dangerous planet in which an intergalactic resource named melange causes betrayal of the planets inhabitants.
We recommend this film for those who enjoy more of a dramatic movie with intricate detailing and incredible cinematography. This movie is more appropriate for an older audience that can appreciate the film for what it is.
If you're a lover of drama in movies and you also love your tv shows, why not take a look at some of the Best Seasons of Hell's Kitchen for even more on screen entertainment.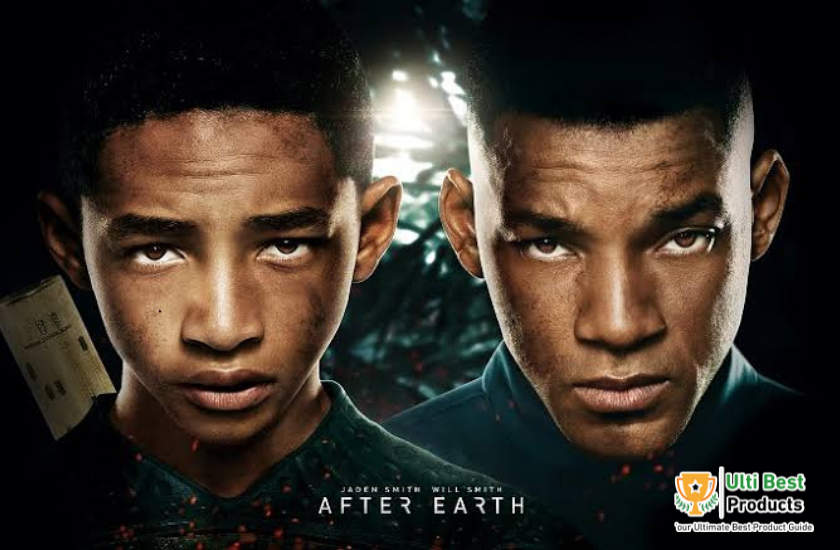 Official Review
'Basic premise/backdrop of the film is interesting. Much more so than the story actually told in this film.' - Anthony, Google Reviews
After Earth is another dystopian sci fi film that follows a father and son as they venture to earth one thousand years after the human race fled the remainder of the planet. After disaster strikes, the two must make a plan to save themselves from the dangers of the new earth they have found themselves in.
We recommend this sci fi film for those who love dystopian future movies like Maze Runner and Hunger Games but with a farther/son duo that teaches us the bond of family.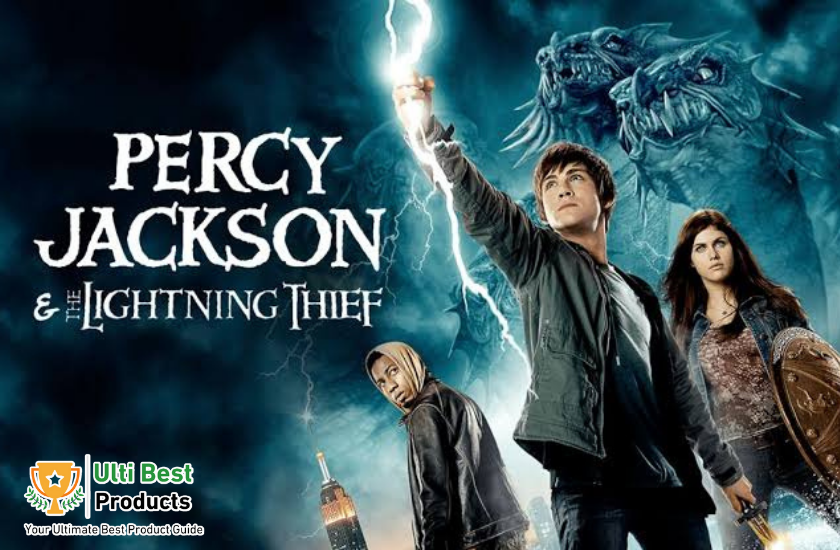 Negatives
Some may find the movie to be childish
Starring
Logan Lerman
Brandon T. Jackson
Alexandra Daddario
Official Review
'A solid adventure movie that involves Greek Mythology. Chris Columbus's approach towards this ancient Greek Folklore is quite brilliant; the entire enterprise strikes at a fusion between the fantastical world of Greek Mythology and the reality of modern human society without being hip or being ridiculously overworked.' - Kyle, Google Reviews
This mystical film follows a young man named Percy Jackson who discovers the reason he is so different from his peers, he is a demigod and his unknown father happens to be Poseidon, God of the Sea. When he is accused of stealing the lightning bolt of Zeus, he sets off to prove his innocence and end a battle of the Gods.
We recommend this film to younger viewers who love mystical movies with mythology influences.
If you're interested in green mythology, you can also check out this educational summary of Poseidon.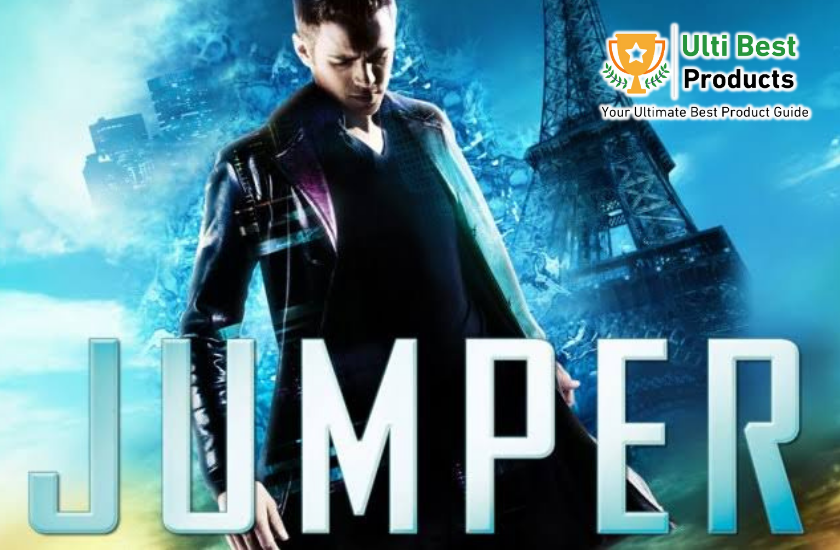 Negatives
Some find the acting to be subpar
Starring
Hayden Cristenson
Rachel Bilson
Jamie Bell
Official Review:
'While wildly different than the book, especially in regard to the main characters past and discovery of his powers, it's a decent movie.' - Brian, Google Reviews
The movie Jumper follows a young protagonist who inhabits the power to teleport himself around the world in an instant, essentially 'jumping' between places. When people discover his super power, paladins who want his kind extinct hunt him down.
We recommend this movie with a thrilling story to those who enjoy fun action movies like maze runner. The movie is appropriate for teenagers and older ages.
Conclusion
And that's a wrap for our top picks for moves like Maze Runner! We hope you enjoyed our selection of movies for you to enjoy. From battle royale films such as The Hunger Games to alien invasion movies such as The 5th Wave, you're bound to find a movie worth the watch on our list. Have you watched any of the films we've listed? If so, let us know what you thought of them! We'd love to hear from you!
Questions and Answers:
What genre of movie is the maze runner?
The maze runner is a sci fi, action thriller with dystopian, futuristic themes.
What is the plot of the movie?
The plot of the movie is that a group of boys are trapped in a maze and must use their intelligence and teamwork to escape.
Who stars in the Maze Runner?
The Maze Runner stars Dylan O'Brien, Kaya Scodelario, Thomas Brodie-Sangster, and Will Poulter.
If I enjoyed Maze Runner, what type of film should i be looking to watch?
If you're looking for similar movies like maze runner, we would suggest looking for teen and young adult focused films that feature world disasters and dystopian world setting with running themes of action and sci-fi like mortal engines or The Hunger Games.