If you didn't already know, Gordon Ramsay's Hell's Kitchen is one of the most popular cooking shows on television. We're going to talk about the Best Seasons of Hell's Kitchen because it's so great.
The show features the world-famous, celebrity chef Gordon Ramsay placing aspiring, up-and-coming chefs through a series of challenges performed in two teams, the blue team, and the red team, in order to win the prestigious position of head chef at a top restaurant! To learn more about the team formed, I suggest reading this article Team on Hell's Kitchen Wiki.
With all that's at stake for the contestants, you can understand the pressure this can cause for many of them! And with dinner service pressure, comes all the havoc, drama, and the all too familiar Gordon Ramsay screaming matches that we love to watch! Entertainment at its finest!
Hell's Kitchen first aired in 2005 and has since been renewed for a total of 20 seasons performed in world-class restaurants. With so many reasons to watch, sometimes we may need a little help deciding on which season to pick! And to learn more about these locations, you can read all about them on Gordan Ramsay Restaurants.
TABLE OF HELL'S KITCHEN FACTS
Top 16 Seasons Of Hell's Kitchen!
Season 2
The second season of Hell's Kitchen was the first to really show the no-nonsense attitude that Gordon Ramsay showed towards the contestants. 
In this season we watch Ramsay put the contestants through their paces and weed out those who he felt were not worthy of being head chef.
With this season being the first and only until season 11 to include an all-female final three fighting for the head chef position, it truly is a terrific season filled with memorable moments.
This includes moments such as being the first season to have a teammate leave due to medical reasons, an entire team being eliminated in one episode, and intense dinner service challenges, one of which ended in both teams losing.
Season 4
This season of Hell's Kitchen was notable for being the first season to have both teams win a dinner service and the first season to include two team switches.
Season 4 was also one of the most competitive seasons of Hell's Kitchen, with Gordon Ramsay constantly having to separate the contestants.
This caused the tension between each contestant to be at an all-time high whilst filming.
The season also included several contestants who would reappear in later seasons.
Season 20
The most recent season of Hell's Kitchen premiered in May 2021 and concluded that September.
Season 20 included two former Las Vegas executive chef contestants from seasons 7 and 10 joining each team on the show as sous-chefs.
The first-ever vegan contestant was also included in the show. She cooked several fascinating vegan dishes, similar to ones found in these Reviewed Vegan With Bite Cookbooks.
It was also the first season to be filmed during the COVID-19 pandemic, which made for some interesting challenges for the contestants and crew.
Season 11
Season 11 became a hallmark season for the show as it was the first season ever to feature the all-time high contestant count of 20 chefs.
This season of Hell's Kitchen also brought about a ton of drama as the season's winner was denied the position one month after the win due to personal circumstances. An exciting turn of events for the show.
This season also holds another record for the show, being the first blue team to have 10 challenge losses, with the red team winning 10 out of 12 challenges that were held on the show.
Season 12
This season is one the shortest of Hell's Kitchen and was extended by two episodes!
Season 12 was full of memorable moments, including both teams losing the first three dinner service challenges, the first season to ever have all contestants participate in punishment, and having the first-ever double elimination on the show!
Lastly, season 12 is the last season to date ever to have two male finalists.
Season 13
Season 13 of Hell's Kitchen included great chefs and exciting challenges, such as the double dinner service in Las Vegas! 
It also featured a brand new narrator, namely, Roger Craig Smith. This new narrator also returned for season 14.
The narrator of Seasons 1 through 12, Jason Thompson, returned in Season 15.
Season 3
This season is notable for being the first to feature Gordon Ramsay's now iconic catchphrase, "You don't make friends with salad!".
This iconic season stands out compared to previous seasons as it was the first season ever to have a contestant eliminated during service. Talk about drama!
Season 3 was also the first-ever season on the show to have an episode where no contestants were eliminated.
Season 9
Season 9 was another great season of the show! It was notable for two reasons. 
Firstly, it was the first season to feature a blind contestant. An amazing achievement for the show's ever-growing diversity.
Secondly, it was also the first (and so far only) season in which there was a tie for the winning title.
Season 6
Season 6 of Hell's Kitchen is often cited as one of the show's best seasons. 
It was notable for having a particularly strong showing from the blue team, who won a majority of the challenges, including the signature dish challenge.
This season was ever the first-ever season to feature a returning chef, as well as being the only season to date where both final contestants had sustained injuries during their run on the show as they weren't taking their physical well-being seriously whilst filming and being away from their supportive networks at home.
You could even read more about this by reading Ultiblog's article, What Is Social Health? Examples, And 7 Tips On How To Achieve It.
Season 17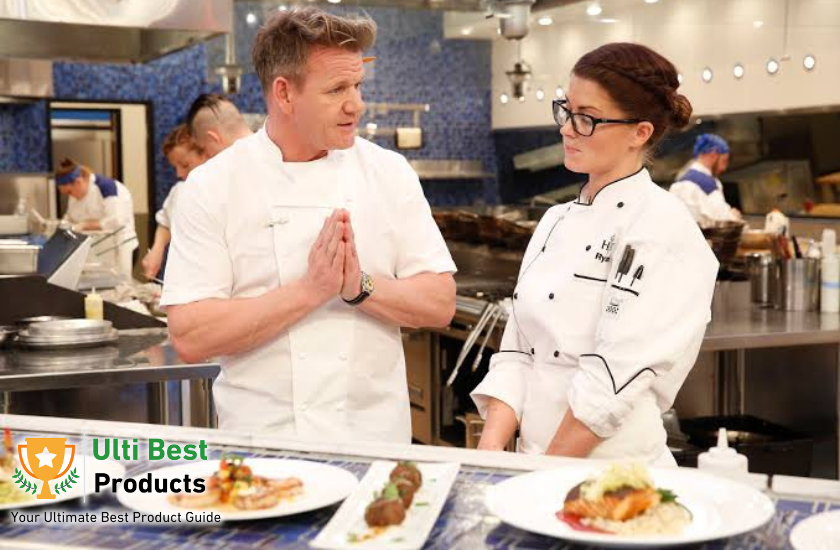 Titled 'All Stars', the 17th Season of Hells Kitchen was certainly a stand-out as 16 former contestants were brought back to the Las Vegas show as they competed for a second chance to win the Hells Kitchen title.
Season 17 is the only season to have one red team member receive a black jacket as well as having two contestants be eliminated after the black jacket challenge.
This season is interestingly enough the last season to feature a male runner-up.
Season 1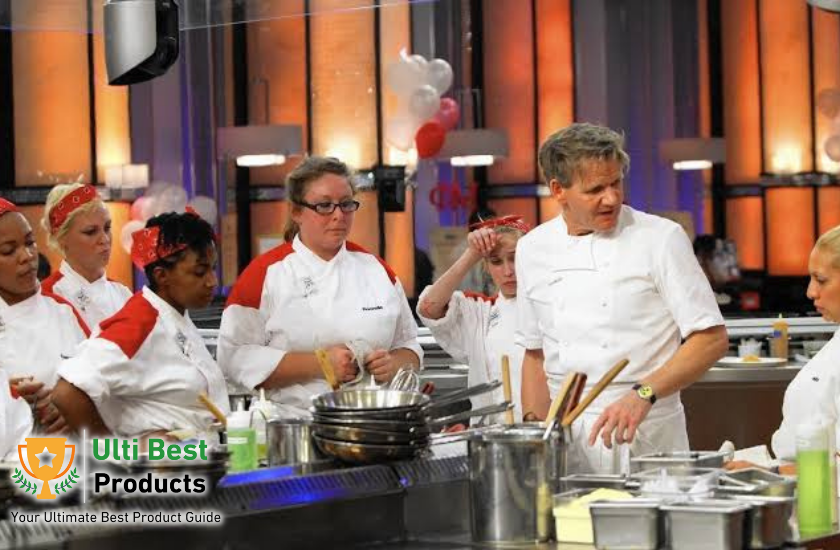 The very first season of Hell's Kitchen! Season 1 is, of course, an iconic season in the history of the show, the audience got to experience the greatness of Hell's Kitchen, from temper tantrums to tension between the blue and red teams, viewers were addicted from day one!
The season also includes the most contestants with a non-culinary job with 5 out of the 12 total contestants having occupations in other fields.
Season 18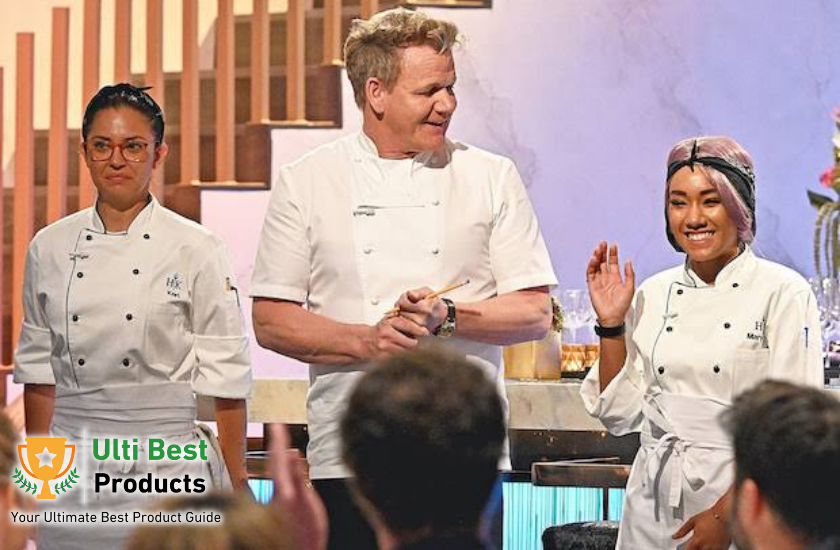 Viewers enjoyed watching this particular season of Hells Kitchen as it is often cited as being one of the best. This is primarily due to the fact that it was won by a female contestant for the first time in the show's history. Making it one of the most iconic moments in chef Gordon Ramsay's Vegas restaurant and the history of the show.
This season features teams that is split by the fact that half of them were newcomers to Hell's Kitchen, and the other half were previous contestants.
This season was the first to include a punishment pass and had very few dull moments.
Season 5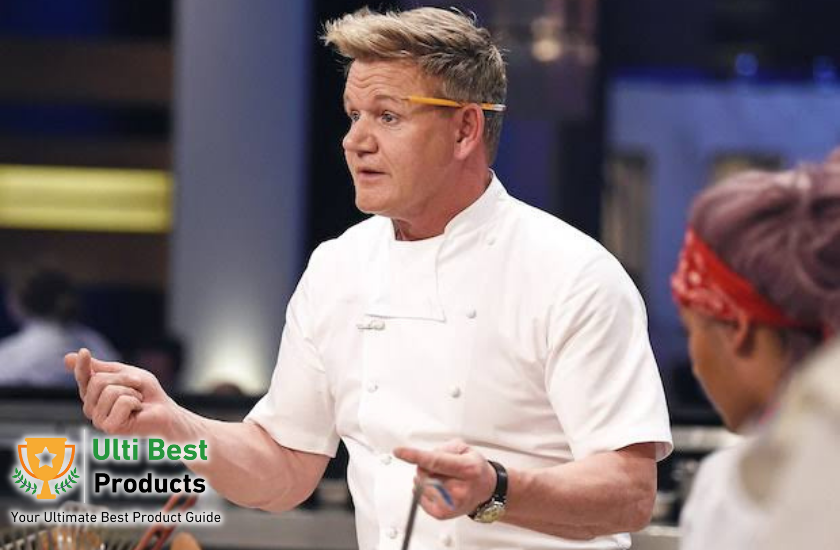 Season 5 of Hell's Kitchen brought about 16 contestants battling it out in two teams split by gender, 8 male and 8 female contestants, fighting for the head chef position!
This season was the first to include celebrity customers attending services and the final season to have the signature dish challenge be individual.
The season was also the final season to include the grand prize of a winner's very own restaurant.
Season 19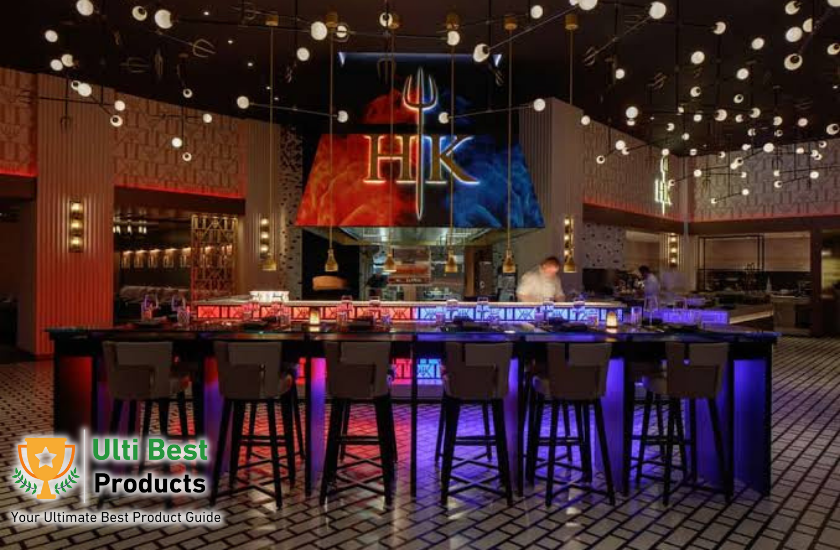 This season, titled 'Las Vegas' was especially notable compared to previous seasons for the simple fact that it included various celebrities from the worlds of music, television, and film in their dinner services.
The season's airing date was pushed from its original date in 2020 to January 2021 because of the COVID-19 pandemic.
This season is also the second season of Hell's Kitchen which includes a win for each and every contestant.
Season 8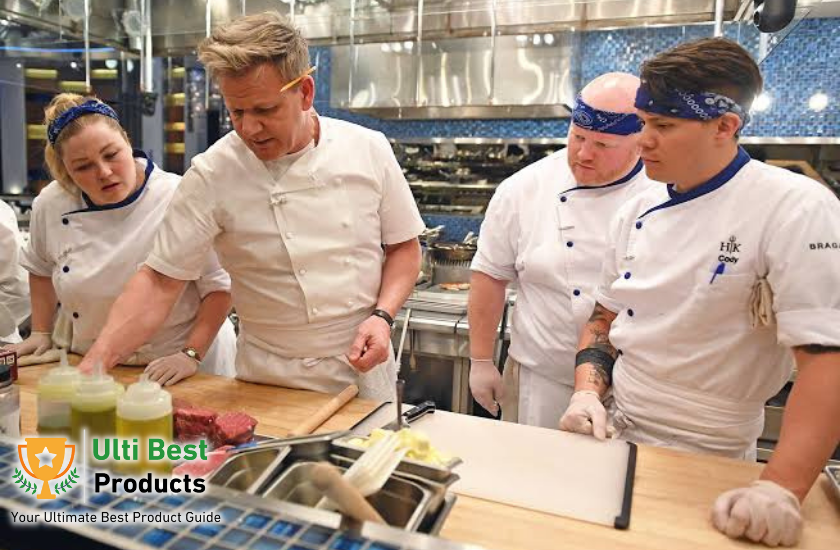 A stand out for the show as the competition contained a fantastic Red team and a not so fantastic blue team…
Season 8 is the first season of Hell's Kitchen where finalists pick four chefs for their final brigade for the head chef. This is a concept that later is used in several different seasons.
This season is also the first to have no winning team on opening night.
Season 14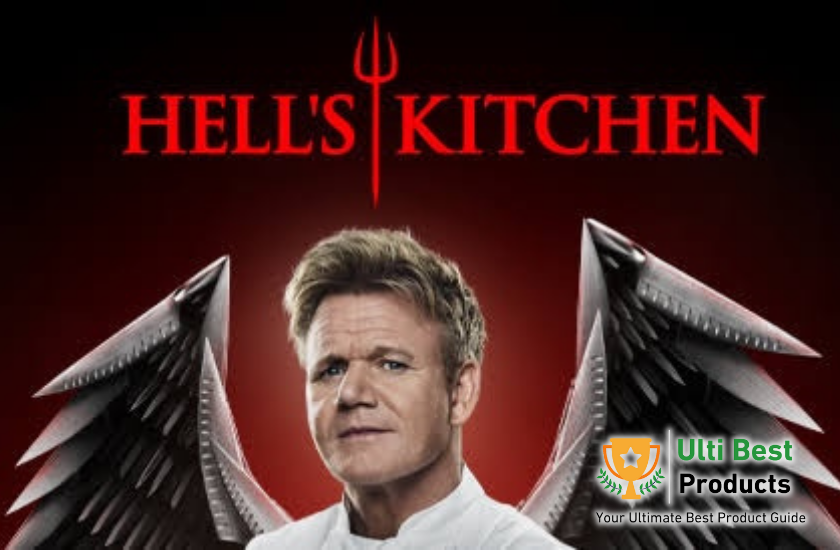 Finally, one of the best seasons of Hell's Kitchen to be aired was Season 14.
This is pure because the season featured a number of contestants who had already been on the show in previous seasons! Allowing them to make a comeback to Hell's Kitchen.
Season 14 was also the first-ever season to include a vegetarian challenge. The producers made this decision as vegetarianism in the culinary world had become very popular at this point as many people were choosing to be wiser about their meat intake and replicate similar lifestyle changes seen in this article, The Lifestyle Guide to Being a Vegetarian.
So there you have it! Our top picks of the best seasons of Hell's Kitchen. If you haven't checked out any of the seasons above, we highly recommend you start watching! A great show filled with tons of twists turns and of course incredible looking food, like the Gordon Ramsay steak seen in the signature dish challenge! We can't wait for future seasons of the show, but for now, we can watch a previous season or two as we wait for the next Hell's Kitchen head chef.
Do you agree with our choices? What are your thoughts on all the seasons of Hell's Kitchen? Can you think of other seasons we should have included? Let us know in the comments below!
Q&A
[sc_fs_multi_faq headline-0="h2" question-0="What is the latest season of Hell's Kitchen?" answer-0="Season 20 is the latest aired season of Hells Kitchen." image-0="" headline-1="h2" question-1="Has season 21 of Hell's Kitchen been confirmed?" answer-1="Yes! Both season 21 and 22 of Hell's Kitchen have been confirmed with season 21 being rumored to begin airing this fall!" image-1="" headline-2="h2" question-2="When was the first episode of Hell's Kitchen released?" answer-2="The first episode of Hells Kitchen was aired on May 30th, 2005." image-2="" count="3" html="true" css_class=""]